BodyWave™ Antenna
Designed for wearables
Our BodyWave™ antenna range is designed with the challenges of wearable wireless communications in mind. Increased radiation efficiency, increased detuning immunity and our unique BodyWave™ propagation, all in a compact package.
Try BodyWave™ Antennas
A major problem with wireless wearables that we help to solve is the issue of body shadowing. This is when the human body blocks the wireless transmission path, meaning the signal can drop out because the radio waves created by existing antennas are reflected or absorbed by the human body.
BodyWave™ solves this by generating waves that flow efficiently around the body and support a communication link even when the body is blocking the signal.
Compact and powerful
The BodyWave antenna is a 2.4 GHz [expand as required] On-Ground SMD antenna component optimised for wearable applications. The BodyWave antenna can produce BodyWaves which can help facilitate wireless communications when there is no direct line of sight.
BodyWave™ is significantly better suited to wearable applications than existing commercially available off-the-shelf antennas, BodyWave™ is designed to increase coverage in directions obscured by the human body, with 10 dB – 20 dB increased link budget in those directions when compared to existing commercially available chip antennas. 10-20 dB
increase in forward link budget
More about BodyWave™
360 degree coverage
The BodyWave™ antenna is extremely resistant to detuning caused by close human body proximity, a major issue with antennas in wearable applications
Compact size
A compact form factor makes BodyWave™ easily integrable into miniaturised wearable devices. It requires little RF expertise to integrate onto a PCB.
Efficiency
The antenna has high radiation efficiency despite its miniature size, even in close proximity with the human body
Dependability
Standard body-mounted antennas experience large nulls in the radiation pattern caused by shadowing from the human body. BodyWave™ helps reduce drop-out giving excellent range and reliability in unpredictable and dynamic applications.
Power
Significantly reduced power consumption compared top current high TX power amplifier solutions
Real-time data
Reliable data acquisition for full-story analysis and reporting
Rapid deployment
Fully compatible with existing chipsets. Our seamless integration process and product support get you up and running quickly.
Cost
Reduce materials due to single antenna system and removing the need for amplifier
Enabling the next gen of wearables
The success of AntennaWare™ has been built in partnership with our partners as we deliver solutions for more reliable devices with increasingly consistent performance.
With detrimental Non Line-of-Sight effects reduced, many applications thought previously impossible at 2.4 GHz ['across a range of bands', after product expansion] can now be realised. Thanks to increased range and reliability and 360 degree coverage, many applications in areas involving wireless audio, wireless localisation and real time data acquisition can now be realised.
Try it today
Feedback around ease of integration, helpfulness of knowledgable AntennaWare team. Feedback around ease of integration, helpfulness of knowledgable AntennaWare team.
Firstname Family Name
Head of Engineering
We're here for integration, advice and support
Highly regarded for our seamless integration, our proven assesment to deployment process ensures excellent user experience for both product teams and the end-user.
We support customers with integration and layout recommendations.
We offer test and measurement characterisation of our customers equipment using our in-house wireless wearable testbeds to help improve their wireless performance.
We also offer matching network, transmission line, RF circuitry, etc design services for our customers products.
Get in touch with your requirements
Specifications
2.4GHz
Designed for use in the 2.45 GHz ISM frequency band, suitable for Bluetooth, Wi-Fi, ANT+ applications
Minimal frequency detuning when in close proximity to the human body
High on-body radiation efficiency
Minimal keepout area with ability to place components on bottom component layer immediately underneath antenna
Not reliant on large PCB ground planes or requiring antenna placement on PCB corners, edges, etc
50 ohm SMD antenna component
UWB
Morbi sed leo sed orci hendrerit interdum.
Praesent scelerisque nulla at risus aliquam tincidunt.
Donec luctus nibh ut sem elementum fermentum.
Suspendisse accumsan arcu a ultrices ultricies.
[ Next ]
Etiam at neque ac mauris vestibulum sodales at sit amet felis.
Proin sed lectus sed tortor sodales volutpat in rutrum tellus.
Mauris venenatis purus id ultrices aliquam.
Suspendisse tincidunt justo quis ultrices sodales.
Donec nec nisl malesuada, gravida metus a, malesuada nisi.
Etiam at tellus iaculis, imperdiet tortor sit amet, pretium justo.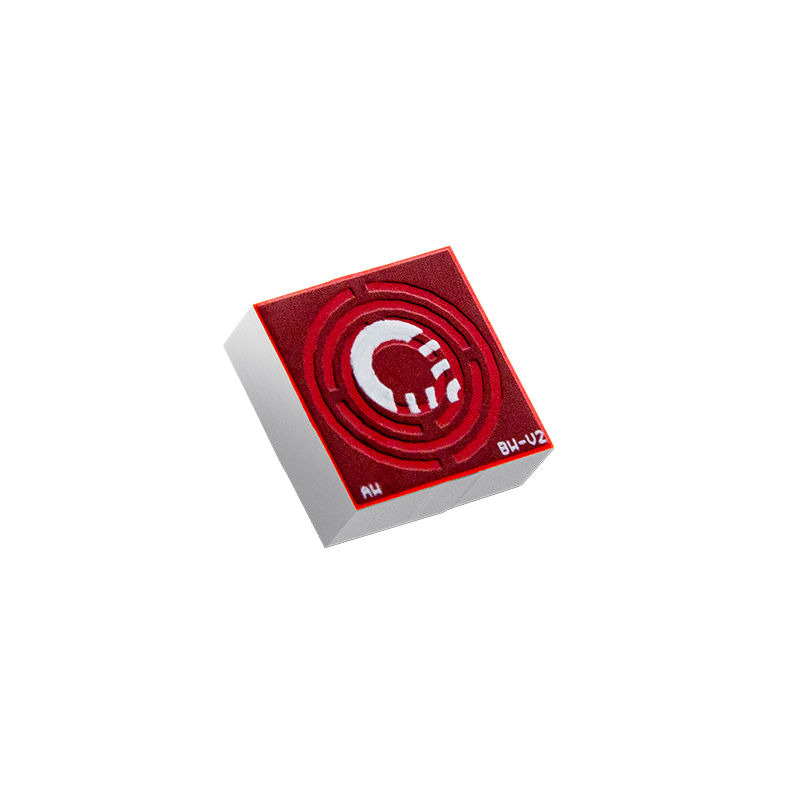 Specifications
Designed for use in the 2.45 GHz ISM frequency band, suitable for Bluetooth, Wi-Fi, ANT+ applications
Minimal frequency detuning when in close proximity to the human body
High on-body radiation efficiency
Minimal keepout area with ability to place components on bottom component layer immediately underneath antenna
Not reliant on large PCB ground planes or requiring antenna placement on PCB corners, edges, etc
50 ohm SMD antenna component